Interstellar dust in Auriga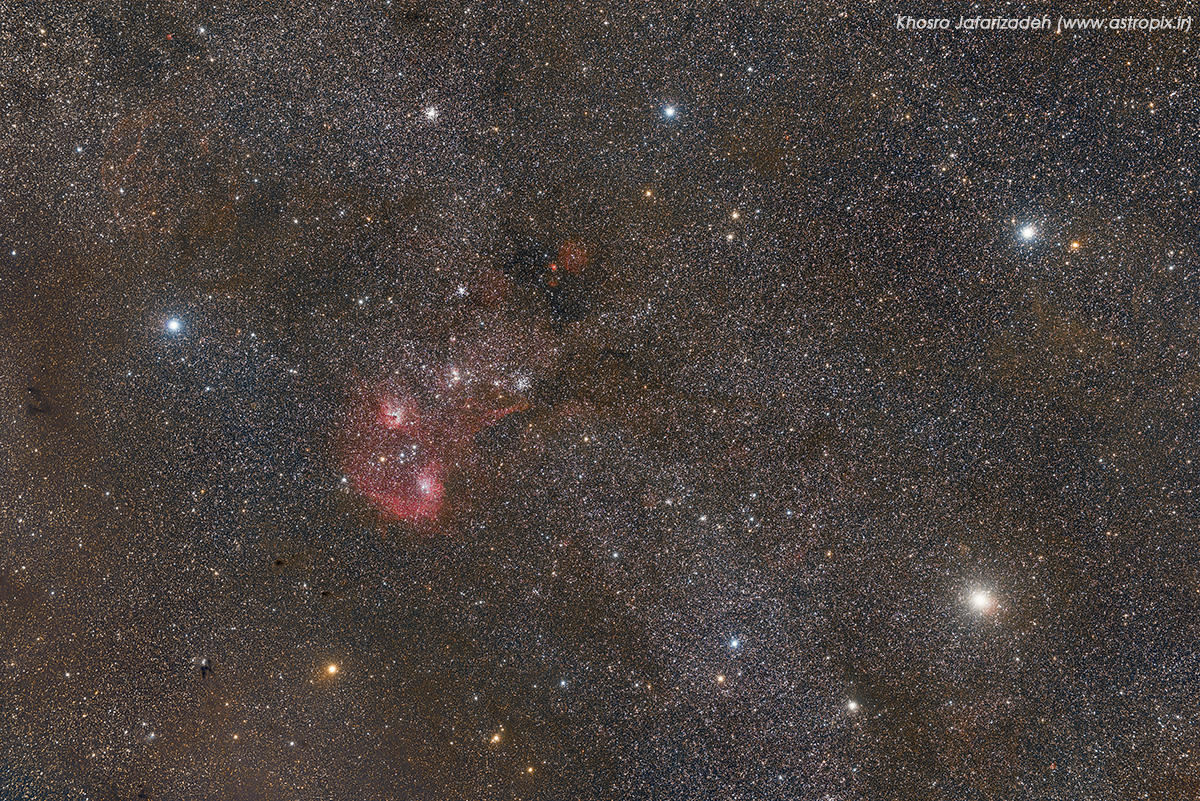 One of my favorite constellations is Auriga.
This constellation is full of dark nebulae, open and closed star clusters, molecular clouds and interstellar dust.
This January, I had the opportunity to photograph this beautiful constellation with the Sigma 85 Art lens in the unique and dark sky of the Iranian desert.
This image is the result of 144 photos with exposure of 2 minutes for each photo, which is a total of 4.8 hours of photography of this area of ​​the sky.
When I look more closely at the Flamingo Nebula and the dark clouds near the red giant star, Theta Auriga, I scream with excitement.
Equipment information:
Camera : Canon6D Modified
Lens : 85 Art Sigma
Tracker : Sky-Watcher Adventurer ProPack
Data Information:
Date : Jan, 25, 2023
Location : Mesr desert – Iran
RGB : 144x120s
Dark : 22x120s
Flat : -60
Bias : -200
Software : PixInsight, Photoshop
Credit :
Khosro Jafarizadeh
www.instagram.com/khosro.jafarizadeh